Rolling Stones & Harley – Two Icons Meet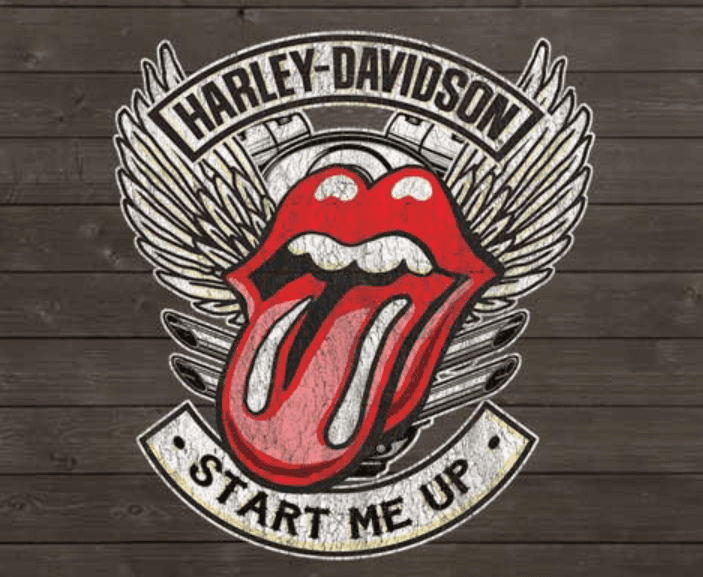 Harley-Davidson and motorcycle riding have always been about personal freedom, adventure, and living life on your own terms. If there is one kind of music that personifies this way of life, it's rock-n-roll, and there a few bands that embody rock more than the Rolling Stones.
The famous London grown group has captivated crowds since the 1960s and continues to be a symbol for the rebellion and excitement of people looking to create their own path in life. Just as Harley-Davidson has a catalog of classic bikes recognized by something as simple as their engines, wheels, handlebars, or exterior design the Rolling Stones have archived a list of classic hit songs that are recognized by their opening chords, infamous lyrics, and high-energy feel. On long rides down city highways and country roads, the many hits of the Rolling Stones are the perfect companion because they relate to the excitement, the independence, and the journey that your Harley bike offers so bringing to two together was a no-brainer.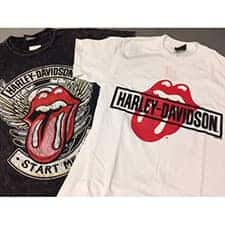 Harley-Davidson and the Rolling Stones have been able to speak to generation after generation because they invite anyone and everyone to participate in the revolution of music and in the thrill of riding. Both have created communities and crowds for those looking to make their own rules so Harley-Davidson MotorClothes has teamed up with the Rolling Stones apparel team for a limited edition line that combines the Rolling Stone's rock-n-roll with Harley's freedom to ride.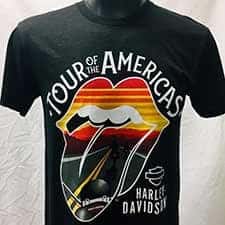 The Rolling Stones are coming to Broncos Stadium At Mile High in Denver near Avalanche Harley-Davidson Saturday, August 10, 2019 and what better to wear than the new Limited Edition Harley-Davidson/The Rolling Stone gear?! With sizes for both women and men, while they last, check out our MotorClothes section and get your favorite Harley-Stone mash up just in time to rock out with Mick and the boys this weekend. Visit our showroom for yours!