The Denver Chapter Hog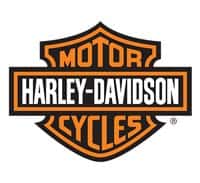 We'd like to give a shout-out to our Denver Chapter HOG! This amazing group of people has a lot of passion for riding Harley-Davidson motorcycles, and they're a huge part of what makes Avalanche, well, Avalanche. Check out their website at http://www.denverchapterhog.org to see their huge ride / event schedule and learn more about it! The member participation is epic, and we've made so many friends in the HOG chapter! The Chapter socials are on the 2nd Wednesday of every month at the American Legion on 16th and Simms in Lakewood. Feel free to stop by and check it out, guests are welcome! We start showing up around 6pm, and the Legion offers dinner and drinks at a great price!
Not many people know that the Denver Chapter was the very first local chapter in the history of HOG! Good 'Ol Chuck Austin, who used to work in our Parts Department, reached out to the National HOG Association and suggested starting local memberships to keep Harley Owners involved in the group on a more personal level.
Over 30 years later, here we are, with a wonderful chapter motto: Ride, Be Safe, Have Fun! And boy, do the HOG members have fun! Our Denver Chapter HOG will be at the dealership tomorrow, Saturday, February 7th, serving a FREE Pancake Breakfast – open to the public – from 10am – 'Til They're Gone! Come by and say hi!! We hope you can make it! Stop by the Pig Pen in the Service Dept. to see photos of our Chapter's past events!
To close, we want to give a BIG THANKS to our Denver Chapter HOG officers, members, and enthusiasts! We all like to ride and have fun, so thank you for organizing so many events and volunteering for charitable causes in our communities. It's just like our Chapter Director says, "We don't know what our lives would be like without HOG!"