Biker Down & Giving Tuesday Now
Avalanche Harley-Davidson is a proud sponsor of BikeDown
BikerDown Foundation is a 501c3 non-profit that helps injured motorcycle riders. BikerDown primarily serves Colorado, Arizona and Nevada riders.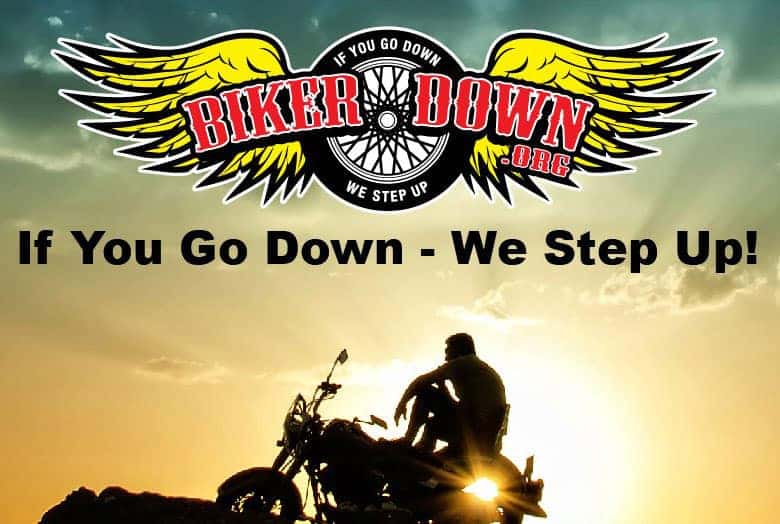 What is BikerDown?
BikerDown serves the motorcycle community by providing support to injured riders and their families. BikerDown was founded in Colorado in 2011 by biker, Laurie Easton-Montoya. In 2018, BikerDown launched chapters in Nevada and Arizona. Using the collective power of a tight-knit community, BikerDown helps riders and their families get through potentially devastating times by providing emotional support, financial assistance, medical equipment and other services as needed. BikerDown is a nonprofit and relies on volunteers, sponsors and members.
#2Wheels4Meals
BikerDown is currently participating in a collective effort with biker owned businesses to make sure hot meals are available during the COVID-19 stay-at-home order.
Donate to #2Wheels4Meals or learn more on Facebook
Look Twice, Save a Life
May is motorcycle awareness month and due to COVID-19, BikerDown has had to reschedule their previously planned, "Look Twice Save a Life" ride, which is typically their main fundraiser to help BikerDown support injured riders thru the summer. BikerDown would appreciate it if you would consider making a donation this #GivingTuesdayNow (5/5/2020) or ANYTIME! No donation is to big or too small. 100% of your donation will go into BikerDown's Colorado accident fund to help injured riders:
DONATE: http://bikerdown.org/donate/
---